Backroads of Belgium
nine days, eight nights | One DEPARTURE A YEAR
• March 24-31, 2020

Belgium is full of historic, fascinating and proud cities that want to share their stories with you. Welcome to the Backroads of Belgium Tour where you'll travel the fabled Meuse River Valley and get personal with the cities of Tournai, Mons, Dinant, Namur, Huy and Liege. You'll learn about their history through the centuries and how it pertains to its current beer culture. Want to see Bruges and Brussels? Not on this tour. You'll go to enchanting cities that most tourists will never visit, such as Kortrijk. See how the real people of Belgium live and thrive, and sometimes thrive under adversity. You'll learn how wars and political borders shaped this region and its proud people. You'll be traveling mostly in Wallonia, the southern and French-speaking region of Belgium. For decades this region was known for coal and steel. Those days are gone now and region has had to reinvent itself.
A wow moment for this tour will be the Tournai Beer Festival held in...you guessed it, Tournai, in Wallonia. Tournai Beer Festival promotes the beers of Wallonia, many which will be new to you and go beyond your wildest expectations. The Walloons know how to brew some great beer!
If you think you already know Belgium, think again. There is so much to see and do when you get off the beaten path. And, with beer as our platform it is so much more fun!
Overnights in Kortrijk, Tournai, Namur and Liege. This tour begins in Kortrijk and ends in Liege. Itinerary to come.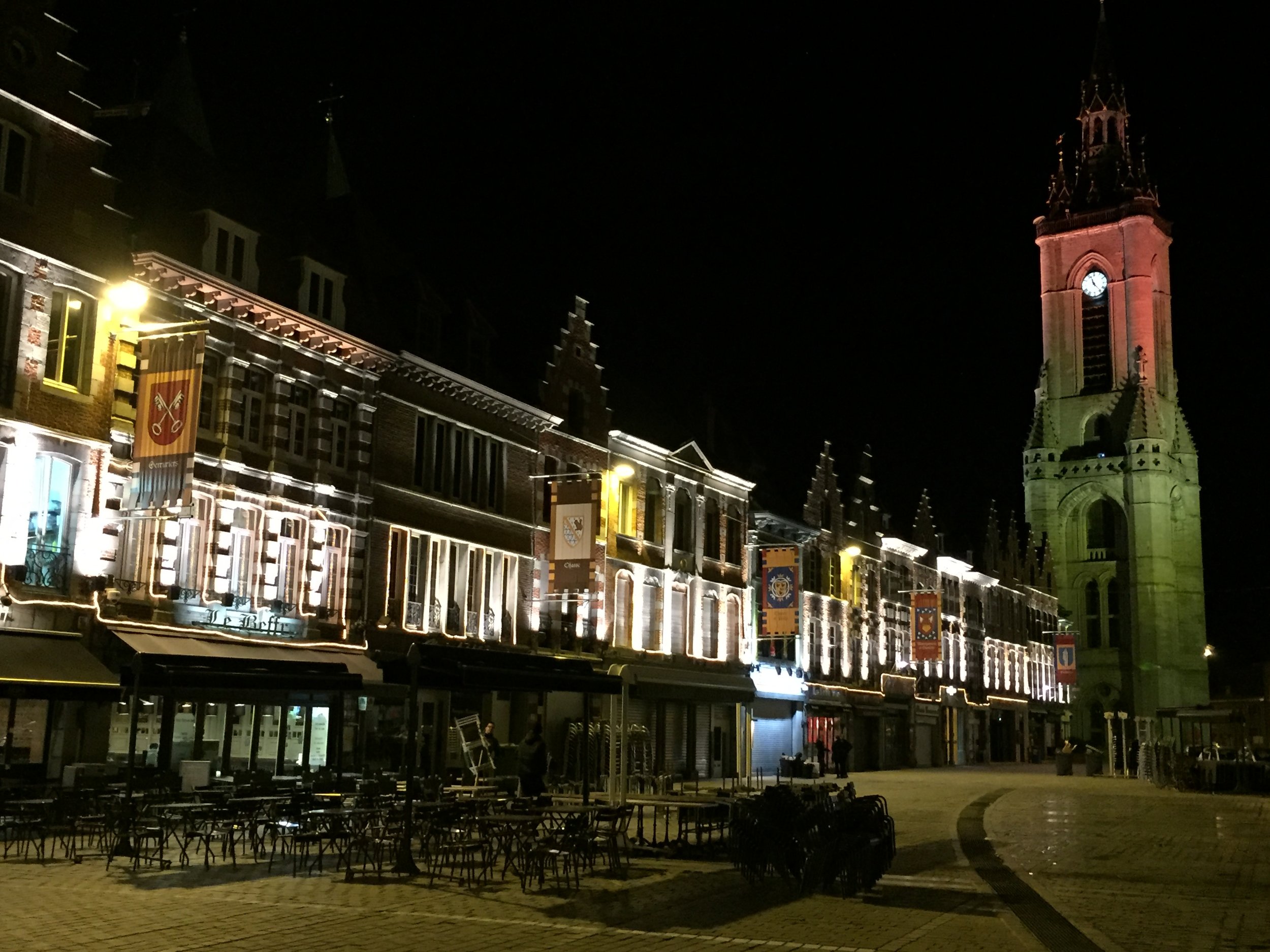 *Photo credit Beer Festival of Tournai http://www.tournai-beer-festival.com/en/accueil
[ back to top ]
Eight nights accommodations in nice, friendly, centrally-located hotels often in the old town section of the city and some in bucolic rural settings.

All breakfasts, two lunches and three dinners with gratuities.

Beer during brewery tours, taproom visits, festivals and company meals as listed on the itinerary.

Ground transportation via private luxury coach with professional driver. Leave the driving to us!

Professional and courteous BBM! guide services.

All tours and admissions.

An instant group of interesting and fun, beer-loving friends you haven't met yet.

Guaranteed tour price the moment submit your deposit.

Plenty of unstructured free time to relax, shop and explore on your own.

Custom BBM! name badges.

Souvenir BBM! luggage tags

One souvenir BBM! soft-sided cooler per household.

Flexibility in the event you need to transfer or cancel your tour.
[ back to top ]
Airfare

Airport transfers.

Some meals and beer on your own. Free-time sightseeing. Our guides are available to provide suggestions.

Fine Print: You are responsible for the costs of your free-time sightseeing. Be sure to read our Terms & Conditions Agreement for important details.

Gratuities, at your discretion, for brewery tour guides and coach drivers.
[ back to top ]
Deadline to sign up is one month before departure.
$1995/per person + Air, $350 single supplement*
* Prices based on double room occupancy. If you are a solo traveler and would like to have a private room all to yourself there is a single supplement fee of $350 in addition to the base price of $1995 per person. We can also work with you to pair you with other single travelers to avoid the single supplement. Better yet, recruit a friend to come, too! Unless, of course, like Rick Steves says, you prefer to "snore alone."
We require a minimum number of guests for each tour to be guaranteed to go, so it's important to sign up ASAP, as opposed to waiting until the deadline. Also, tours can fill rapidly and suddenly, so signing up early ensures that you will go and not be disappointed.
Please share BBM! tours with fellow Belgian beer enthusiasts, your friends in general, and encourage them to join the fun!
map of overnight locations
SOME OF THE ATTRACTIONS of this region:
Alvinne Craft Beer Festival (ACBF)

Tournai Beer Festival

Brasserie Brunehaut

Domaine de Graux

Brasserie de Cazeau

Brasserie C

Brasserie Caracole

Meuse River Valley

Liege

Namur

Dinant

Huy

Tournai

Mons

Kortrijk
[ back to top ]
Combine with Mini Trappist Tour!
MARCH 18-31, 2020 - BACKROADS OF BELGIUM & MINI TRAPPIST TOUR COMBO PACKAGE
Belgium is full of historic, fascinating and proud cities that want to share their stories with you. The Backroads of Belgium Tour will take you to the Meuse River Valley and get personal with the cities of Liege, Namur, Huy and Tournai. When you combine this with The Mini Trappist Tour, you will learn about the Cistercian order of the monks, see the exterior of the cloistered abbeys, feel the terroir and enjoy the taprooms of four of these fabled abbies. On this tour you will visit the St. Sixtus Abbey of Westvleteren, the Abbey of Westmalle, the Abbey of Mary Refuge, home of Zundert Trappist ale and the Abbey of Koenigshoeven, home of La Trappe ales in Tilburg, Netherlands. Whew! 15 days of Belgium culture, countryside, beer and history... did I mention two beer festivals and FOUR Trappist Abbeys?
Cost is $3490 per person based on double occupancy. There is a single supplement of $675 if requesting a single room or traveling alone. You save $100/person when combining these tours!
Backroads of Belgium Itinerary • 2020 tour
Itinerary coming soon....
* Itinerary subject to change.
[ back to top ]